DOMESTIC Violence Month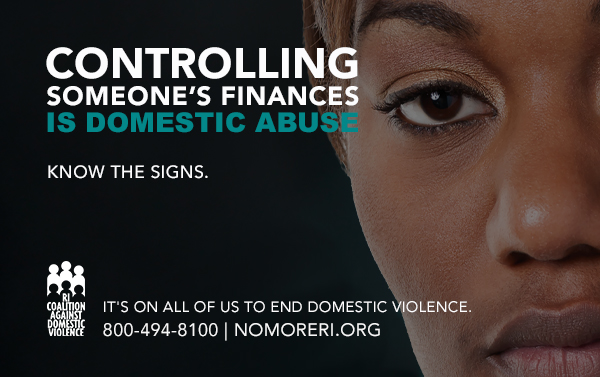 It's on all of us to end domestic violence
October is National Domestic Violence Awareness Month (DVAM), and we're calling the community in because it's on all of us to end domestic violence. Since the start of the COVID-19 pandemic, survivors have faced heightened barriers to safety that will leave long-lasting impacts, and they need our support on their journey to healing as they rebuild their lives after abuse.

This DVAM, you can support survivors in your community by learning ways to be an active bystander. Domestic violence affects us all, and it is crucial to know the signs of abuse and learn where to get support or how to provide resources to someone experiencing violence. Together, we can create a safer Rhode Island for everyone.
Men Slide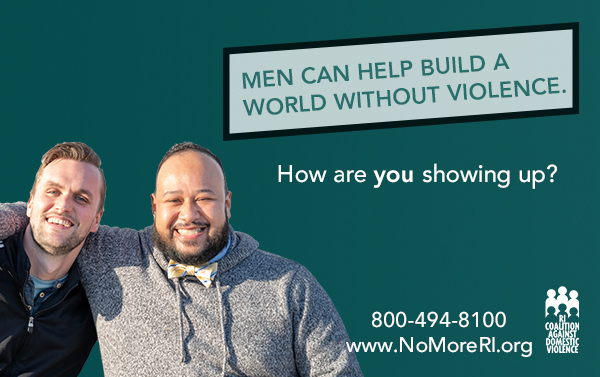 Calling men in to prevent abuse
Men can help build a world without violence. This June, our public awareness campaign called men in to learn how they can show up for all people - including women and trans and gender non-conforming people - in positive, affirming ways. Every day, men in our community can help build safe, healthy spaces where everyone can thrive. Learn more by visiting the Ten Men page of the RICADV website.

TDVAM 2022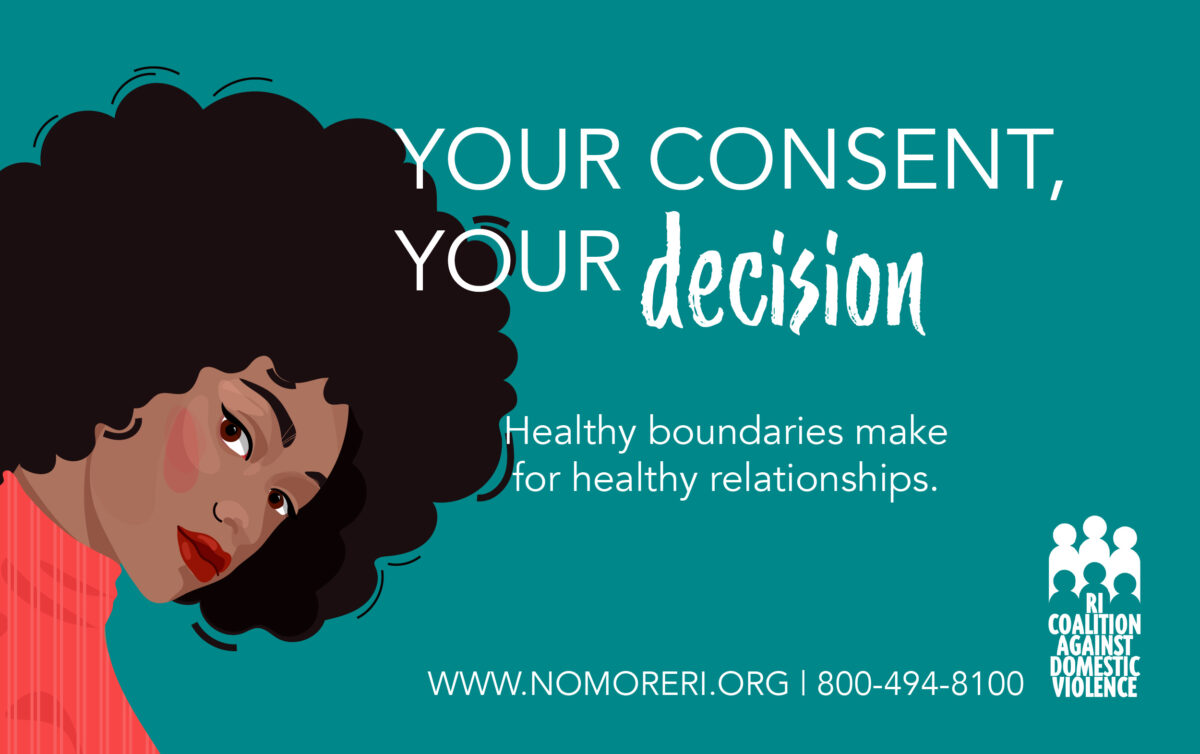 Teen Dating Violence Awareness and Prevention Month
Consent is yours to give, or not to give – the decision is yours. Setting up boundaries – physical or not, in any of your relationships – is a need and a right each of us has, and we deserve to have our boundaries respected. During Teen Dating Violence Awareness and Prevention Month (TDVAM) in February and always, we affirmed everyone's power in their personal decisions around physical, emotional and sexual consent and other boundaries, including use of personal time. In all of our relationships, whether with dating partners, friends, or family members, we have a right to say "no," need more space, or change our minds.

This TDVAM, we highlighted the importance of feeling empowered and demanding respect in all relationships. We shared examples of ways to practice vocalizing your boundaries and highlighted how healthy relationships include self-love and self-empowerment.
The RICADV's network of member agencies provides comprehensive emergency and support services to victims of domestic violence, dating violence, sexual violence and stalking from one end of the state to the other.
Affiliate Member Agencies
Services for Survivors and Victims
There are services that can help if you or someone you know are experiencing domestic violence.
This message is only visible to admins.
Problem displaying Facebook posts.
Click to show error
Error: Server configuration issue
Rhode Island Coalition Against Domestic Violence
641 Bald Hill Road, suite 1, Warwick, R.I. 02886
Office: 401-469-9940
Helpline: 1-800-494-8100